Plaza de la Merced Malaga
May 18. 2020
Plaza De La Merced is one of the loveliest squares to visit in Malaga.  You will find it at the end of Calle Granada when walking from Calle Larios and Plaza De La Constitution.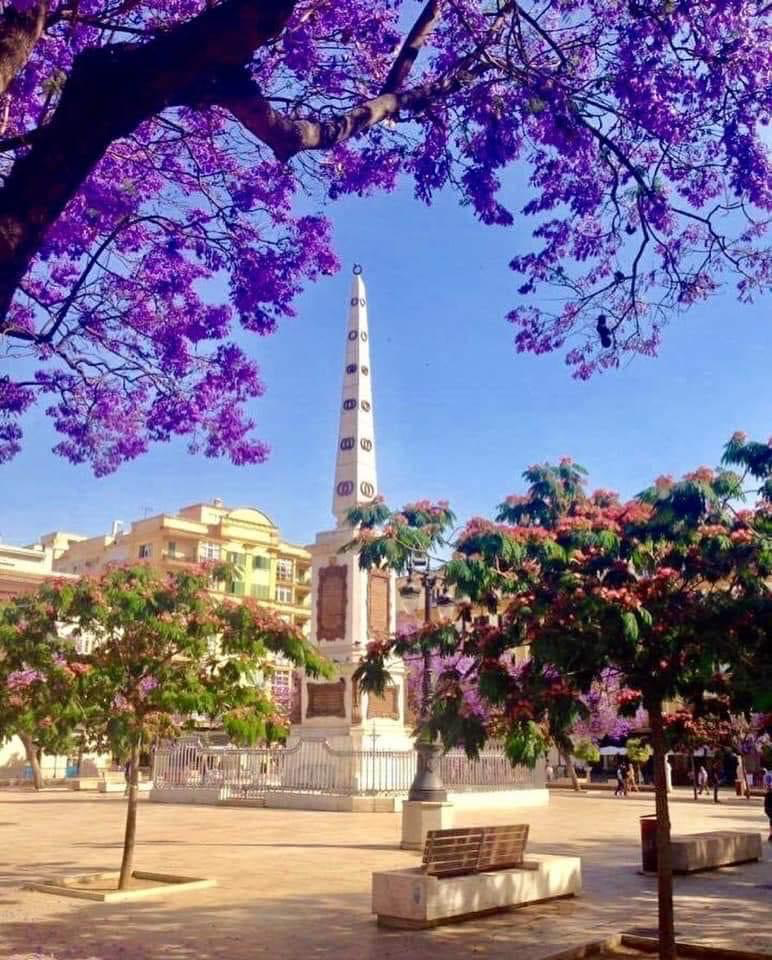 A large wide open Plaza with the Obelisk placed here by the Ayuntamiento (Town Hall) in 1842.  It is in memory of General Torrijos to commemorate 49 victims who were sacrificed for their love of patriotic liberty on 11th December 1831.  Their names are engraved on all four sides of the obelisk, one name stands out as not being Spanish and that is of Mr Robert Boyd.
On the Northside of the Plaza are many cafes and bars with outside terraces to enjoy the afternoon sun.  Also on the North Side is the house where Pablo Picasso was born in 1881, it is now a museum.
There is underground parking nearby called Alcazaba, but most visitors find it from roaming the wonderful streets of Malaga.
Looking to visit Malaga on your holiday to Spain? Why not stay at Casa Sampo for a relaxing holiday retreat. See our list of other places to visit in Alora, Pizarra and Malaga here.